Trust the Best Roofing Contractor in South Florida

Specializing in Residential Roofing for Palm Beach County
Ranger Roofing offers local roofing replacement and repair with the fairest pricing with the highest quality materials. As the top Palm Beach County residential roofing contractor, our crew of experts can handle your roofing needs from a simple roof fix to a complete roof replacement.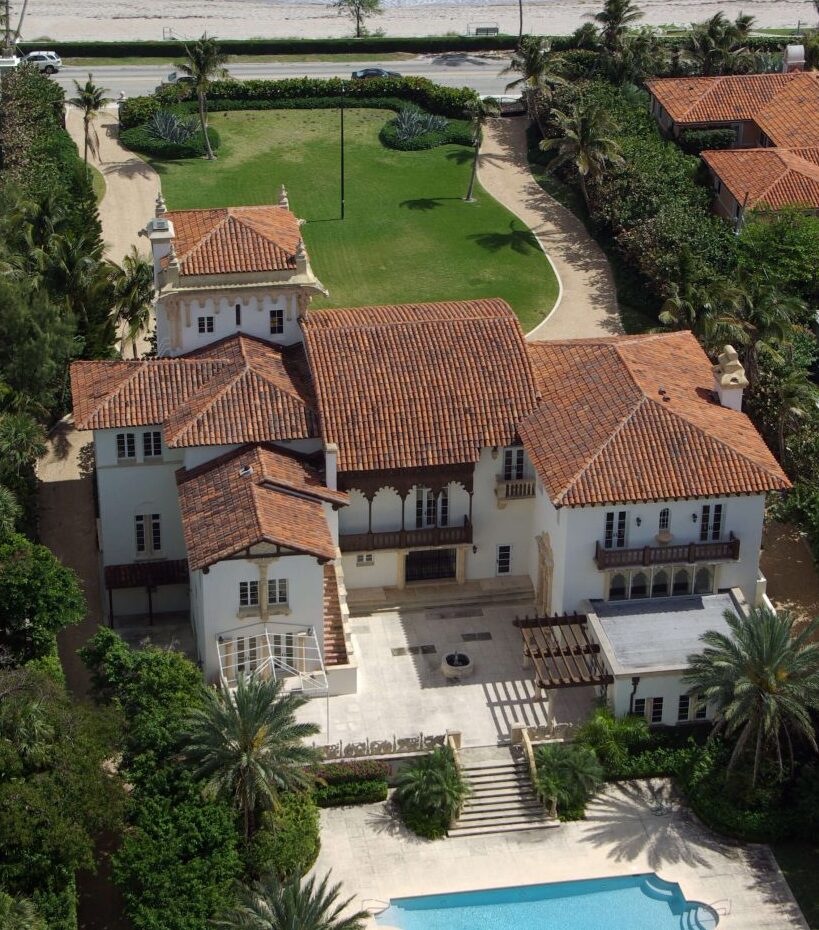 Having a roof over your head is one of the most basic human needs. We can assure you that our Ranger Roofing crew knows this, and will provide you with the best service when experiencing roof repair or re-roofing.
Our specialized, South Florida roofing technicians are trained to install the highest-quality residential roofing systems from leading manufactures such as Boral, Eagle, GAF, Tamko, Certainteed, IKO and Crown Roof Tiles.
Do you need a new roof?
Many people wonder when they will know that they need a new roof in South Florida. Let's start with the basics:
Is your roof leaking?
If you are waiting for a leak to drip through your ceiling, then you are waiting too long. Between age and natural elements, such as roof hurricane damage, your roof could have lost its reliability. Grab a flashlight and get ready to take a peek in the attic, as this is the first source to discover water damage. Moisture gathering in the attic is a tell-tale sign that you need a repair, or a larger project, such as a replacement.
How old is your roof?
There is a life on each and every rood installed in South Florida. Asphalt shingle roofs typically last for 20-25 years, while double-shingled roofs are about 15-20 years. A metal roof or a tile barrel roof in Palm Beach County can last upwards of 50 years. If your roof is nearing the end of its lifetime, your insurance company may demand that a new roof is installed, or you may be charged a higher premium or have to shop for new insurance all together. Pull out your paperwork and see when you last had your roof replaced.
Have you experienced a lot of heavy storms?
In South Florida storm damage and heavy rains are one of the foremost reasons that roofs need repairs or replacement. After a tropical storm, hurricane or a thunder storm, check your shingles to make sure that your roof is in ship-shape. Things to look out for: Shingles should lie flat against the roof. In the situation that you find cracked shingles or patched that show damage and buckling, then repairs are in order. Acting fast can save your home from months of renovations. Check the gutters and downspouts after storms for granule loss, if your roof is losing a lot of shingle granules, then it may be at the end of its roof life.
Are there any other areas that could become an issue?
Yes, flashing around vents, skylights and chimney seals can crack and break, leading to leaks. In many of the older Florida homes, the flashing is often made of roof cement or roof tar; however, metal flashing roof systems have become more popular due to their durability. These systems can be installed during repair or replacement of your roof.
Is your roof sagging or drooping?
If so, it is time for a roof replacement with Ranger Roofing. When we conduct our free roof inspection, we will not only check for signs of trapped moisture, rotting boards or sagging spots, but we will also provide you with an allotment of three pieces of plywood to help offset the cost of your roof.
The best way to know if you can do a repair or need a replacement is to contact Ranger Roofing today for your free estimate and professional opinion.
Our work and materials are guaranteed for 10 years, and our asphalt shingles are fungus guard warranty for 10 years.
The whole roofing process may seem overwhelming, but you can count on Ranger Roofing to minimize the stress and help you with your roof replacement or repair in Palm Beach County.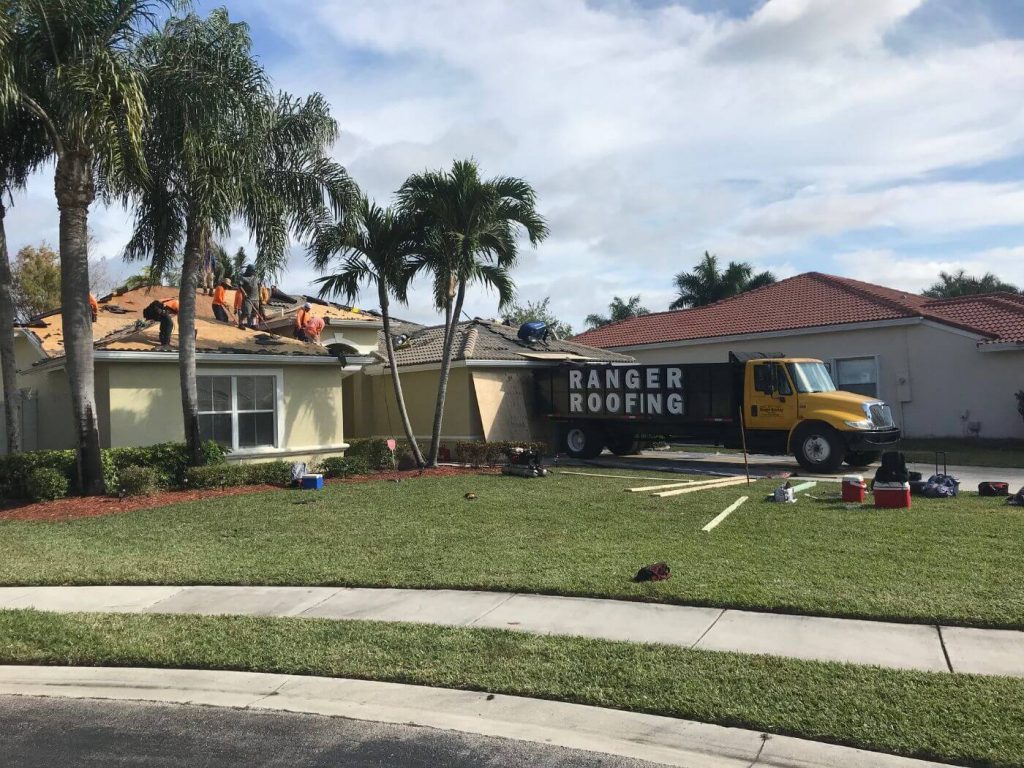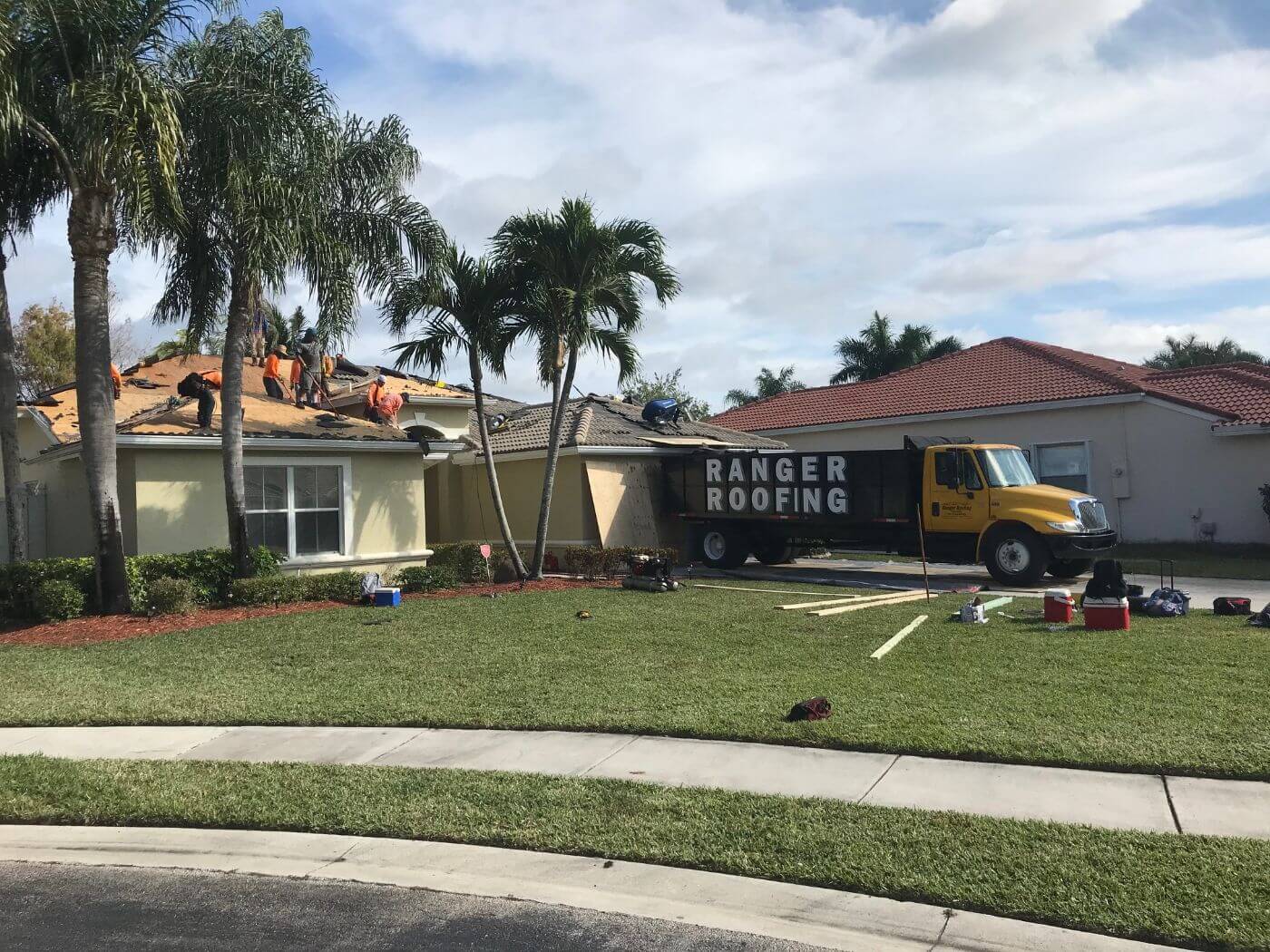 Contact Ranger Roofing today by calling 561.842.6943

We will conduct a roof inspection with a roof expert, and discuss the estimate for the roofing job.

Ranger Roofing will guide you to the best possible roofing material that fits your needs both financially and aesthetically. Your happiness and satisfaction is our number one goal.

After signing the contract, our office staff will begin the permit application and request any necessary paperwork and signatures for the commencement of the project. With more than 35 years of experience in West Palm Beach, we know the permitting process inside and out.

Let the work begin! Your roof will be in tip-top shape in only a few weeks. Ranger Roofing works with the top suppliers and only uses the highest quality material, which we store in our warehouse. This means that you will not have days of unsightly materials laying around your yard, and we will deliver the materials in one day and begin work the following day.

The re-roofing and repair process can be noisy. If you work from home, we suggest taking calls with headphones, and we also ask that you understand that your residence will become a construction zone. Our workers will clean up all nails and materials at the close of work each day, but be aware that life will not function as normal during this time. The good news: Ranger Roofing is fast and thorough. We pay meticulous attention to detail, and we understand the importance of your home to you. The process may seem like a lot of work, and a lot of noise, but in only a few days, your roof will be completed and you will take assurance in knowing that you are safe and protected under your new roof.
Get in Touch
Don't feel like calling? That's OK! Send us a message and we will get back to you soon.
Learn More About Ranger Roofing and Why South Florida Residents Have Trusted Us For Their Roofing Needs For More Than 35 Years.
See our brochure and company details to learn more about the top roofing company near you.