Palm Beach County Business Roofing Professionals
Protecting the property is the number one function of commercial roofing systems; however, there are major differences between residential roofing and commercial roofing when it comes to the materials used for commercial roofing installation and the process of the installation.
There are more options available for commercial roof systems in comparison to residential roofing in South Florida. It is important to choose a professional roofing contractor who specializes in commercials roofing services, repair and installation so you can trust the final product and the longevity of your roofing investment.
With our expertise in commercial installation, there is no commercial project too big or too small for Ranger Roofing to handle. Our company will provide the correct system options that will fit both your budget, style and roofing lifespan goals.
From installation to maintenance and even repair, Ranger Roofing has the expertise and knowledge to complete your commercial roofing renovations, saving you long-term expenses and decreasing your energy bills.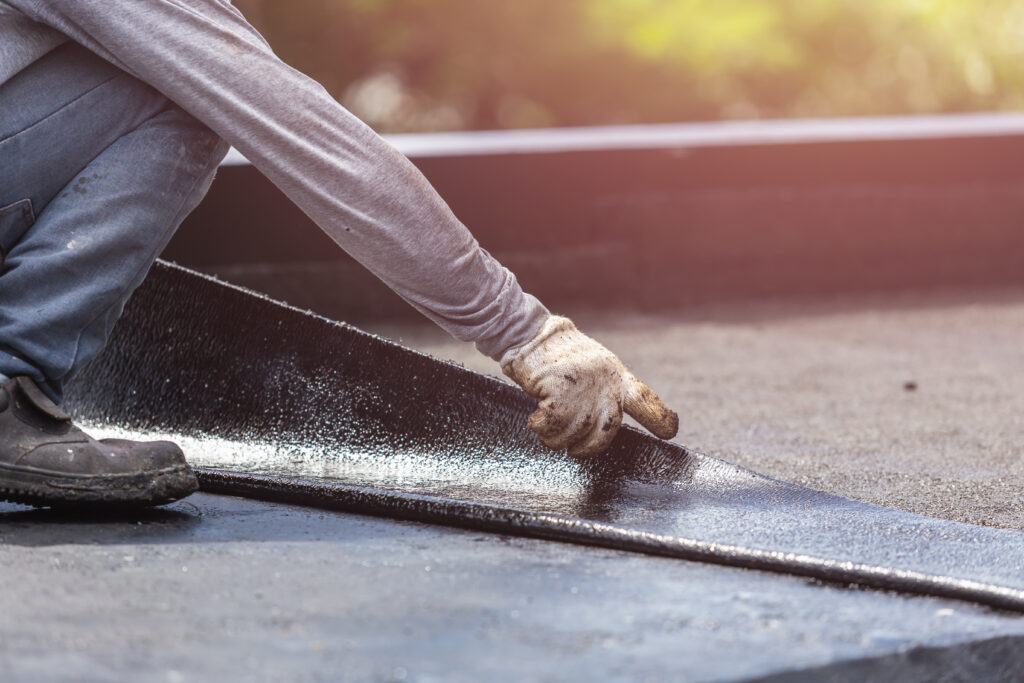 Types of Commercial Roofing Systems, Which Roof Is Right For Your Business?
Depending on the material, pricing, labor, and difficulty level, the installation method of a commercial roofing system varies. Ranger Roofing is the most reliable commercial roofing contractor in Palm Beach County. We work with your time, budget and at your convenience to complete your commercial roofing project.
In addition to a commercial roofing inspection, proper maintenance is critical to extending the life of a commercial roof. It includes cleaning debris, treating any leaks, tears, or water damage, repairing flashing and HVAC systems on the roof, preparing your roof for every season, including Florida hurricane season, and ensuring the roofing material is in excellent condition. Talk to one of our expert roofing technicians today to set up your maintenance plan and extend the longevity of your commercial roof.
If you own a business or commercial property and are in need of quality exterior renovations, Ranger Roofing has the solution. We are the roofers Palm Beach residents and businesses count on.
Built-Up Roofing or BUR Membrane
Standard tar and gravel roofing system. This is an ideal choice if you are looking for durability and cost-effective roofing installation and maintenance.
Metal Roofing
A very popular commercial roofing choice. Metal roofing is available in many different materials, including metal tile sheets, corrugated galvanized steel, stainless steel, stone-coated steel, silicon-coated steel, copper, aggregates of aluminum, zinc, tin, etc. They are fire resistant and durable, and offer an attractive aesthetic for your business.
Modified Bitumen Roofing (Mod-Bit Roofing)
A commercial roofing system made up of reinforced roof fabrics and bitumen in layers. Mod-bit roofing offers maximum protection, stability, easy maintenance and improved tensile strength.
Thermoset/EPDM Roof Membrane
This versatile commercial roofing option is long-lasting and is constructed from single-ply rubber which offers an easier installation process and resistance to ozone and UV light. They are also more resistant to solvents, acid, alcohol and has reflective properties that can reduce South Florida cooling expenses.
Thermoplastic or PVC & TPO Roof Membrane
The perfect choice for second-generation applications since they are lightweight, resistant to UV rays, punctures, a majority of chemicals and are highly reflective, saving money on those energy bills. These systems are great for restaurants, hotels and businesses that release oils from their ventilation systems.
Green Roofing System
A green roof is a layer of vegetation planted over a waterproofing system that is installed on top of a flat or slightly–sloped roof. Green roofs are also known as vegetative or eco–roofs. They fall into three main categories—extensive, intensive, and semi–intensive. They can improve efficiency and manage water and drainage concerns. They are also aesthetically pleasing and environmentally friendly commercial roofing material.
Call us today at 561.842.6943 and find out why Ranger Roofing is your top choice for commercial roofing contractors in South Florida.
Get in Touch
Send your local commercial roofing contractor an email today to set up your inspection and project estimate.
Downloads
Learn more about Ranger Roofing and why we are the first choice for commercial and residential roofing systems.