A tile roof can produce a beautiful and distinctive style for a home. This type of roofing system has been made popular across the Southwest and it's likely that you may have noticed terra-cotta style roofing in the past. Tiles that are produced using clay or concrete are often a beautiful look for a home.
These types of tile roofing systems can also come with some advantages for a property.
The advantages of tile roofs: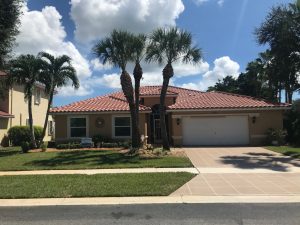 These roofing systems are perhaps best known for their highly attractive appearance which can improve the curb appeal of any property. Regardless of the material types that you're using, these are products that are built to last as well. A tile roof can last up to 50 years at a time and are ideal for homes that are built in dry climates.
A tile roof is also considered to be fireproof and it's not considered to be too difficult to maintain. The systems do not grow mildew or algae and they don't require much cleaning like other types of roofing system's.
There are new tile roofing systems that can also complement any homework virtual property by resembling the look of slate or Cedar for maximum versatility in the look of a home.
The disadvantages of tile roofs:
The largest disadvantage for a tile roof comes with their overall expense and the weight of the roofing tiles themselves. Roofing tiles are considered to be much heavier than other types of asphalt shingles or roofing materials. They can also be quite expensive to produce with a larger square tile sometimes costing up to $300.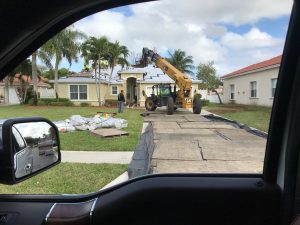 Tiles can last up to 50 years or more but the underlay for tiles will need to be replaced every 8 to 20 years. This process will require all of the tiles to be removed from your roof and then replaced again.
Tile roofs are also fairly fragile for roofing inspections and this is why it's important to always have a professional complete work on your tile roofs. The tiles can be quite fragile and any of the work undertaken on your roofing systems needs to be done in a delicate matter.
If you are interested in one of the most stylish looks for your home, and you would like to consider tile roofs for installation contact Ranger Roofing professionals today.
How the Roofing Process Works
Roof Evaluation
Our expert team will evaluate your roof and assign a project manager.
Roofing Begins
Our pros will ensure a quality job. We complete every job with a walk-through and clean-up of the property when finished.
We Take Pride In Our Work. That's Why We Have Been in Business for 35 Years with More to Come.
Roofing Projects Completed
We employ highly skilled labor to ensure you get the quality craftsmanship needed.
Why Choose  Ranger Roofing?
Ranger Roofing Corporation has an A++ rating with the Better Business Bureau as well as a spotless record with the Construction Industry Licensing Board and the Florida Department of Business and Professional Regulations.
At Ranger Roofing, we will continue to strive for excellence and rise to meet any challenge.
I live in Lake Clarke Shores, i contacted Ranger Roofing after calling 5 other companies that never returned my call. Although they told me they were extremely busy and 2 weeks out for estimates, I explained the severity of my leak and she managed to put me into their schedule quickly. Jaime came out was extremely professional and told me the quote on the spot he called the office and Kim was able to get my emergency completed in a very timely manor. I now realize I need a new roof and will be contacting Ranger Roofing to help me with this process. Hands Down the best company to deal with. Thank you again
Very friendly & knowledgeable staff. From our first contact with the company through the estimate each one was very friendly & helpful. Stacey (office manager) answered all of my questions & assisted us with getting information to our insurance company. Kim was always super friendly & assisted us with every step of our roofing job. We choose Ranger because of the communication, friendly staff and very competitive pricing. After our roof was completed we had an issue with our flat roof and the Jim (owner) came out to review & was the one who did the follow up repair. We are very happy with the results and our choice in going with Ranger Roofing. Highly recommended!!
Ranger Roofing
We are fair, straight-forward and will treat you with the respect you need to have full confidence that you are working with the right roofing contractor. If you have an emergency and need repairs quickly, we are available 24/7 to help you. Call us today 561-842-6943.
1508 53rd St. West Palm Beach, FL 33407
Florida State License
CCC1326153
Palm Beach County License
U14154 established 1986
Monday - Friday 8:00 AM - 5:00 PM
Saturday By Appointment Only
We Cover All These Areas with Expert Roofing